RECRU is the all-in-one hiring solution that makes every step of your selection process easier and lets you focus on what matters the most – your candidates.

We help over 270 recruitment agencies and companies across every industry to make their selection process more efficient









Intuitive recruitment & hiring process in one place
Save up to 50% of your time with advanced AI and sophisticated functions.
AI-powered job descriptions
with ChatGPT integration
To engage qualified candidates, a compelling job description is crucial. To help you save time, RECRU has launched AI-powered job description.
Generate text with a single click inside RECRU's job editor
Content is automatically split into specific fields
Edit the text if necessary and enjoy the time savings
Easy and powerful recruitment tool
Make your hiring experience smooth and easy. RECRU is an intuitive solution that helps you visualize your recruitment process in a simple and organized way.
Enjoy user-friendly design
Track candidate journey seamlessly with recruiting pipelines
Rely on highly rated expertise of our customer support team
Reduce manual tasks with automation and AI
Automate your recruitment process, save up to 70% of time and improve your candidate experience.
Set up automated workflows for tasks such as interview invites, rejection emails or auto-reminders
Let AI technology screen CVs, create job descriptions or personalize your outreach
Increase your efficiency with custom templates and bulk emails
Maximize your sourcing strategy
Build a strong talent pool and find your next hires easier and faster with advanced sourcing features.
Import candidates directly from LinkedIn with our browser extension
Find and pre-evaluate top candidates easily through AI recommendations
Advertise jobs across multiple job boards
Tailor the tool to your needs
Looking for a hiring tool that can be changed to suit your requirements? Ensure a smooth workflow with RECRU's large set of personalization elements.
Make your experience unique through custom modules
Explore our API and powerful integrations with multiple ERP systems
Let our development experts take care of data transfer and tailor the solution to your hiring needs
Smart solutions for big challenges
Attract 4x more direct candidates
Speed up HR documentation by 70%
Screen CVs 6 times faster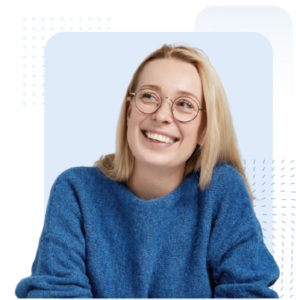 What our customers love about RECRU
We are proud to be trusted by hundreds of companies from all over the world.
We have asked some of them what they appreciate about RECRU.
Start your 14-day free trial
Join 270+ companies already growing with RECRU.
Monthly contracts, cancel at any time
Book a Free Demo with our team
We'll do the setup for you