HIRING SOLUTION FOR ALL YOUR HR NEEDS
Our mission is to empower companies to take their recruiting to the next level. RECRU can set you free from tedious chores and let you focus on the bigger picture. We thrive for the best and our customers' feedback is what motivates us to keep doing what we love. Whether you are a small company or a large organization, our team is always ready to go the extra mile and make sure that your RECRU experience
is as smooth as possible.
When starting a recruitment company, Slavko Fulek was excited about helping people find their dream job. Many time-consuming tasks, however, stood in the way of achieving this goal efficiently. Day after day, his team spent hours dealing with overwhelming paperwork.
After an encounter with Miroslav Šmida, a software developer ready to take on any IT challenge, the duo decided to build ATS software which lets HR professionals automate manual tasks and dedicate more time to real recruitment.
In 2012, Slavko's HR experience, combined with Miroslav's technical expertise, gave rise to a top-notch hiring system which brings teams together and enables companies to hire better and faster. Today, RECRU is helping hundreds of companies to transform the way they recruit.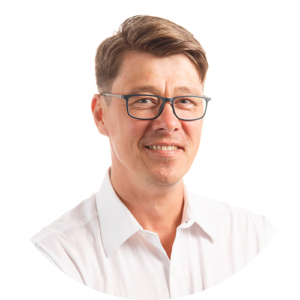 See who's hiring with RECRU