RECRU HR Software ist die Komplettlösung für die Personalbeschaffung, die jeden Schritt Ihres Auswahlprozesses vereinfacht und es Ihnen ermöglicht, sich auf das Wesentliche zu konzentrieren – Ihre Bewerber.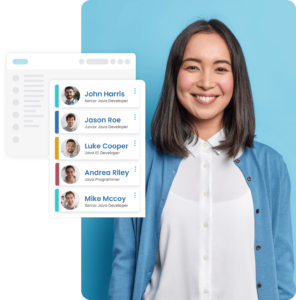 Bewährte Marken vertrauen RECRU
Wir helfen über 270 Arbeitsagenturen und Unternehmen aus allen Branchen, ihren Auswahlprozess effizienter zu gestalten




Intuitiver Rekrutierungs- und Einstellungsprozess an einem Ort
Sparen Sie bis zu 50 % Ihrer Zeit mit fortschrittlicher KI und ausgeklügelten Funktionen.
Automatische Lebenslaufbearbeitung ohne Ihre Anwesenheit
Vergessen Sie die manuelle Dateneingabe in Tabellenkalkulationen. Wenn Sie einen Lebenslauf in Ihrer Mailbox erhalten, wird er automatisch in Ihre Bewerberdatenbank importiert und sein Inhalt in übersichtlichen Kategorien organisiert.
automatische Analyse des gesamten Inhalts von Lebensläufen
detaillierte Kandidatenprofile, die in einem Bruchteil einer Sekunde erstellt werden
Erstellung Ihrer Datenbank ohne manuelle Arbeit
50% schneller mehr erstklassige Bewerber
Lassen Sie die vorausschauende Auswahl für Sie arbeiten und widmen Sie Ihre Zeit nur den Gesprächen mit den besten Kandidaten. Anhand Ihrer Kriterien testet und bewertet RECRU automatisch, wie geeignet Ihre Kandidaten für die gewünschte Stelle sind.
automatische Bewertung der Eignung der Bewerber
Sofortige Übersicht über die besten Kandidaten für jede Position
Enorme Zeitersparnis bei der Bewerberauswahl
Direkte Stellenausschreibung
Stellenanzeigen aus einer Hand - auf über 1.700 Portalen
Verschwenden Sie Ihre Zeit nicht mit einzelnen Stellenausschreibungen. Veröffentlichen Sie alle Stellenanzeigen an einem Ort, ohne mühsames Kopieren und Einfügen – auf vielen lokalen und internationalen Stellenportalen und Social-Media-Seiten wie LinkedIn, Facebook Jobs, Monster, Indeed usw.
Verbindung mit Ihrer Website
automatische GDPR-Verwaltung
alle Bewerber werden automatisch in Ihre Datenbank aufgenommen
Testen der Eignung von Bewerbern direkt in der Schnittstelle zu sozialen Medien
Finden Sie heraus, ob ein Kandidat für Ihre Stelle geeignet ist, ohne sein Social-Media-Profil verlassen zu müssen. Mit diesem Plug-in ist RECRU das einzige HR-Softwareprodukt, das eine Eignungseinschätzung direkt in der Schnittstelle von Jobportalen und Social-Media-Seiten bietet.
Verfolgung, ob ein Profil in sozialen Medien bereits in Ihrer Datenbank vorhanden ist
Hinzufügen potenzieller Kandidaten zu Ihrer Datenbank mit einem einzigen Klick
Profile in den sozialen Medien werden sofort mit Ihren offenen Stellen abgeglichen
Smart solutions for big challenges
Attract 4x more direct candidates
Spend 80% less time on admin
Reduce recruitment agency spend by 83%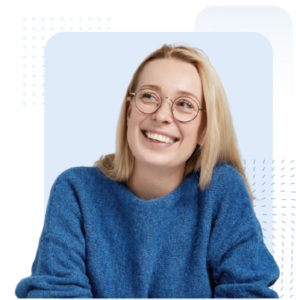 What our customers love about RECRU
We are proud to have over 270+ amazing companies from all over the world. We have asked some of them what they appreciate about RECRU.

"We are satisfied with RECRU – we have been using it for more than 5 years. It has made our work more efficient as we have our candidate database in one system. We appreciate the ability to prepare a job offer in one place and advertise it immediately on selected job portals, the connection with our website, as well as fast communication with the jobseekers and active synchronization with a phone app. It really saves our time."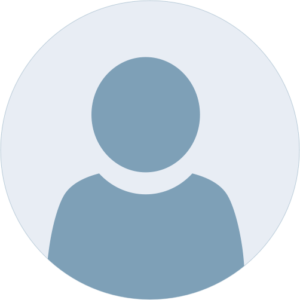 Magdaléna Kudelová
Tatry Mountain Resorts

"We wanted speed and efficiency to be able to fully focus on recruitment, not administration. Bringing ourselves up to date and making our work easier was the reason why we wanted an ATS system. We needed to be able to communicate with a large number of people in a short period of time. We decided to choose RECRU because it has a lot of useful features and we could have it customized to our requirements and needs. It definitely makes the hard day-to-day work of a recruiter a lot easier."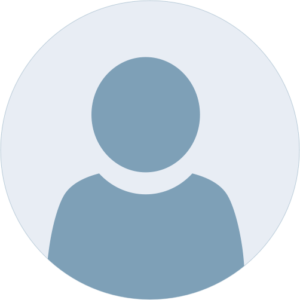 Matušová Andrea
DHL EXEL Supply Chain

"We have been cooperating for more than 3 and a half years. Besides the basic functionalities of the system, Miro and Slavko convinced us especially due to their vision and approach to clients. With RECRU, we have gained a lot of useful tools which save our time and allow our people to work faster and more efficiently in order to stay ahead of the competition."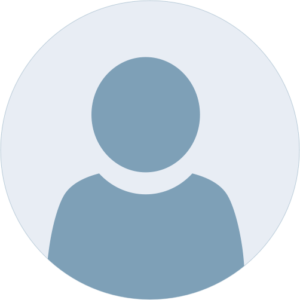 "RECRU is a unique tool to keep track of your recruitment campaigns. Thanks to RECRU, our recruiters have a strong weapon which saves their time used for administration and allows them to dedicate more time to personal contact. If you still keep using spreadsheets, after trying out RECRU you'll understand how much time you could have saved if you had discovered it earlier."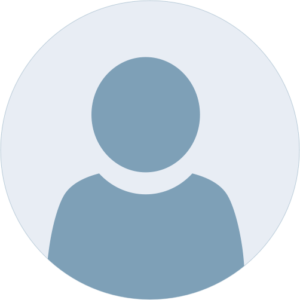 "Before RECRU, we were using a different platform, but it was nowhere near as flexible. We simply wanted to use, store and share more efficiently the information we have about our potential candidates. We chose RECRU as it was possible to tailor the product to our needs and also thanks to the very helpful attitude and support from the provider."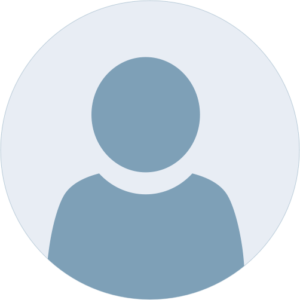 Anna Valouchová
Project Manager in Nováček & Partners
Začnite 30-dňovú bezplatnú skúšobnú verziu
Pridajte sa k viac ako 270 spoločnostiam, ktoré už rastú s RECRU.
Mesačné zmluvy, možnosť kedykoľvek zrušiť
Rezervujte si bezplatnú ukážku s naším tímom
Nastavenie urobíme za vás